What We Do
Teach clients that blindness is just a mere inconvenience rather than a barrier to success, and helping clients surpass expectations by instilling confidence and ensuring abilities in themselves. Throughout the state of California in personal or virtually via remote video or phone and voice communications.
Help us Help Those with Vision Loss! Contribute to our GoFundMe Fund
Please consider contributing to our GoFundMe fund to help us help those with vision loss here in Kern County
OUR PROGRAMS
Vocation Consultants for the Blind is inspired and dedicated to providing people experiencing vision loss with a safe and engaging place to find support, community and fun and friendly immersive training programs.
Our Department of Rehabilitation Training programs consist of Assistive-Technology, Braille and Independent Living Skills. We also host a variety of classes, support groups and workshops to provide clients with a well-rounded and caring educational experience. Each individual's rehabilitation path is custom designed to meet that person's needs and goals.
VCB also works together with clients to prepare, find, and retain employment, both at VCB and in the community. Our Employment Services and Industry programs help those with vision loss discover their true capacity for meaningful employment.
Join us as we make a difference in the lives of those experiencing blindness and with vision loss.
Is VCB for me?
Vocation Consultants for the Blind encourages all who are experiencing or are interested in learning more about vision loss to contact us. Serving the Central California county of Kern from our location in Downtown Bakersfield, (directly across from the Downtown GET Bus Transit Center) VCB provides training and services to people with vision loss. Each participants program is customized to meet their individual goals, abilities, and needs.
All clients have one thing in common: a desire to live more independently. We work exclusively with people who are legally blind and visually impaired, which helps to make VCB staff (who are blind and low vision themselves) uniquely and extensively qualified with industry recognized certifications and credentials. Vision loss comes in many forms, please contact us if you have any questions or think you may benefit from one of our Training programs.
The "Only" certified and credentialed Assistive Technology Trainers in Bakersfield and Kern County
Download our Commtech USA app for Mac, iPhone, iPad and Android from the Apple App Store and the Google Play Store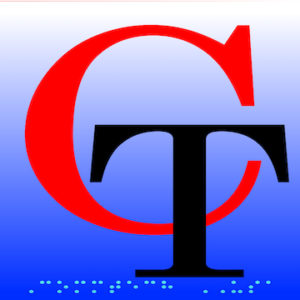 Download our Commtech USA App for your Android phone or Braille Notetaker from the Google Play Store
Subscribe to our Email Group for the latest News and Announcements
Contact us
Our Location 2020 Eye Street Bakersfield, CA 93301